Upon turning 18, Hooshang Torabi's daughter Saba chose to be a living kidney donor to her mother. When Hooshang heard about a fellow DMV employee who was in need of a kidney, he empathized with the situation and offered to be his living kidney donor. An Iranian-born Muslim, Hooshang showed that compassion crosses all lines as he saved the life of a Cuban-born Catholic man.
Hooshang's Story
In 1996, Hooshang Torabi's wife, Karen, was hospitalized with a mysterious illness that caused her to slip into a seemingly irreversible coma. Much to everyone's surprise, Karen awoke two weeks later, but with permanent kidney damage. She was put on peritoneal dialysis and placed on the national organ transplant waiting list. Finding a match was difficult; everyone in her family over the age of 18 was tested, to no avail. Her doctors thought she might be on dialysis permanently.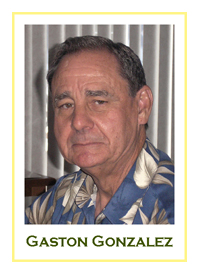 Karen's health began to deteriorate. "We kept hoping a suitable donor would be found, but knew that because there aren't enough donated organs to meet the need, even the best transplant candidates have a hard time finding an organ," said Hooshang, a 62-year old, motor vehicle field representative at the California Department of Motor Vehicles (DMV) Thousand Oaks field office.
Fortunately, the Torabis' luck changed. In 1998, their youngest daughter Saba turned 18 and she was found to be a match. "If it was not for my daughter's kind and generous heart, and her kidney, my wife would not be alive today," Hooshang confirmed.
In July 2006, Iranian-born Hooshang shared his story at a press conference to launch the working relationship between the Donate Life California state organ and tissue donor registry and the DMV. He heard another speaker that day: Chris Gonzalez, wife of Gaston Gonzalez, a fellow DMV employee at the Irvine office. After more than two years on the waiting list, Gaston was in desperate need of a kidney transplant. Upon hearing Gaston's story, Hooshang, then 60, approached Chris to offer his kidney in honor of the donation his daughter had made.
After much testing, the successful transplant between the two men took place in August 2007. An Iranian-born Muslim showed that donation crosses all lines, as he saved the life of a Cuban-born Catholic man he had never met.