Progressive kidney disease forced Gaston Gonzales to undergo dialysis and join the organ transplant waiting list, with the expectation of a seven-year wait. Two years later, Hooshang Torabi, a fellow California DMV employee whose wife had received a kidney transplant, generously offered to be his living donor. In August of 2007, Gaston and Hooshang walked out of UCLA Medical Center as a new family.
Gaston's Story
In 1998, a routine physical exam showed Gaston Gonzalez that he had progressive kidney disease. Doctors offered no hope for treatment or a cure. For the next few years, Gaston continued his work at the California Department of Motor Vehicles (DMV) and tried to halt the progress of the disease through changes in his diet. By April 2004, however, the need for dialysis became evident. At that time, he was added to the national organ transplant waiting list.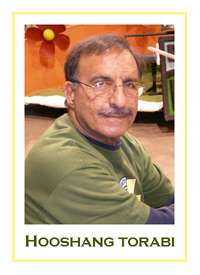 "We were in total dismay to find out that the waiting list for a kidney was over seven years," said Gaston. "Immediately, we questioned what could be done to raise more awareness among the general public of the need for organ donors. We were directed to OneLegacy, the organ procurement organization that works with hospitals in Southern California as stewards of the donation process.
"After talking to OneLegacy, my wife Chris decided to join as a volunteer Ambassador so that she could assist in the plea for awareness and hopefully increase the rate of donated organs. She started telling 'my story' at different events, houses of worship, and intensive care nurses meetings."
In July 2006, Chris was invited to speak at the press conference launching the Donate Life California Organ & Tissue Donor Registry's partnership with the DMV. She recounted again how kidney disease had not only affected her husband but the family as a whole. She spoke of the rigorous and continuous dialysis that he was undergoing three times a week and of the deterioration of his body, and she pleaded for the public to donate life.
Chris's words were heard by another speaker and DMV employee, Hooshang Torabi, who well understood Chris and Gaston's pain and suffering. His wife, Karen, suffered from kidney disease and survived on dialysis until their daughter, upon turning 18, donated her kidney. Although a total stranger, born in a different country and of a different faith, Hooshang approached Chris and offered to test as a possible kidney donor to Gaston.
"Testing began, and on my birthday, November 16, the results came in: we were a great match," said Gaston. "It was a very, very happy birthday!"
Although the transplant could not occur for several months, in August 2007 Gaston received a new kidney at UCLA. Hooshang walked out next to Gaston's wheelchair, united as a new family.