Brenda O'Donnell was proud to donate the organs and tissues of her father Lonnie Johnson in April 2002. A longtime employee of the California Department of Motor Vehicles, Brenda guided the project enabling state residents to sign up as organ and tissue donors through the DMV. Says Brenda, "It's a wonderful feeling knowing that a part of my father lives on in other people."
Brenda and Lonnie's Story
April 16, 2002, was a day just like any other for Brenda O'Donnell. But at around 1:30 pm, an ordinary day became unforgettable when she received a telephone call from a co-worker of her sister in Fresno, Calif. "My heart skipped a beat. My first thought was that something had happened to my sister who had been having heart trouble," Brenda recalls. But, no, Tonya was calling to tell me that my father, Lonnie Ray Johnson, Sr., had had a brain aneurysm."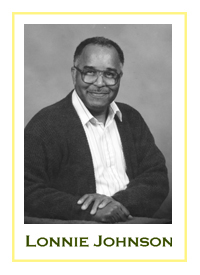 By the time she got to the hospital, her father had just gotten out of surgery. But there wasn't much hope for his recovery. "My dad, an ornamental horticulturist retired from CalTrans, was healthy as a horse and I thought he would live to be a very old man. He was 68 when he passed away," says Brenda.
While at her father's bedside with her brother and sister, Brenda brought up the subject of organ donation. Since the age of 16, as a new driver, she had indicated on her driver's license her desire to be an organ donor and had discussed her decision with her parents. But they had never discussed if they wanted to be organ donors. "My father never liked thinking about his death. Much to my surprise, my brother and sister were very receptive to donating our father's organs and tissues.
"Later that evening, when the California Transplant Donor Network coordinator came to see us in the waiting room, she was so surprised when we told her that we had been looking for her and wanted to transplant our father's organs and tissues when the end came." The siblings signed the consent papers for the organs that people their father's age commonly donate. But, after the transplant team found him to be in such good condition, they asked if they could have his lungs, too. The trio consented to donating all viable organs.
Lonnie Ray Johnson, Sr. did not have a dash on his headstone, but instead had a donor medallion where that dash would have been – a symbol of his organ and tissue donation. "We made a choice for my father to not just leave a memory, but to also leave a lifesaving and life-enhancing gift of organ and tissue donation," says Brenda. "It's a wonderful feeling knowing that a part of my father lives on in 22 other people who were given such a precious gift."
Brenda, who works in the Commercial Licensing Dept. of the DMV, has been actively involved with the implementation of the DMV-Donate Life California Registry partnership, which has made it easy for state residents to sign up as organ and tissue donors through their DMV application forms. Since the July 3, 2006 launch, more than over 330,000 people, have signed up to become organ donors via the DMV, with another 25,000 to 30,000 signing up each week.
"It's been very rewarding being a key part of this," says Brenda. "Until the registry, there were so many organs that were not donated because the family wasn't aware of their loved one's wishes." Brenda also speaks before groups about organ donation and is extremely pleased that so many people, and particularly those in the 18-25 age group, are so enthusiastic about the whole process.